Year 10
Home Learning Work
What work should I expect?
Year 10 students will be invited into school for one day per week from Monday 15th June. If you are unable to attend or choose not to come into school, there will be matched recorded lessons online.
For the rest of the week, you will have a combination of recorded lessons online and independent assignments for you to complete. Please watch the video below for more explanation about these activities:
All lessons and assignments will be posted on teams on Monday morning and all deadlines will be set for 4pm on Friday. This is to give you you chance to be flexible with timings if you need to be. However, we have put together a weekly schedule to help you to organise your time across the week. Please see below: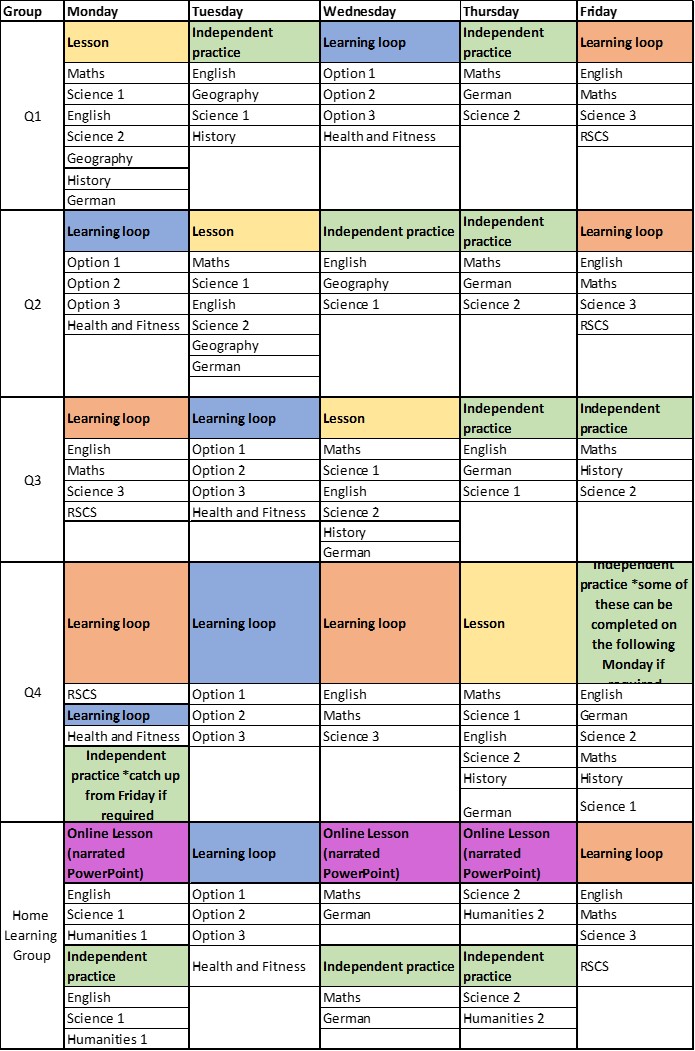 Click here for a printable pdf version.
For guidance on how to complete and hand in your assignment via phone or laptop, please watch the video here or click here for a word document.
If you need any help/support, please email: homelearning@corbytechnicalschool.org