Year 10 and 12 Formal End of Year Assessments
Below you will find the schedules for the Year 10 and 12 End of Year formal assessments. Please click on the relevant link to open each schedule.
You can also find a list of suitable online learning resources which have been recommended by subject teachers to support in your revision here.
Year 10 Assessment Schedule - June 2022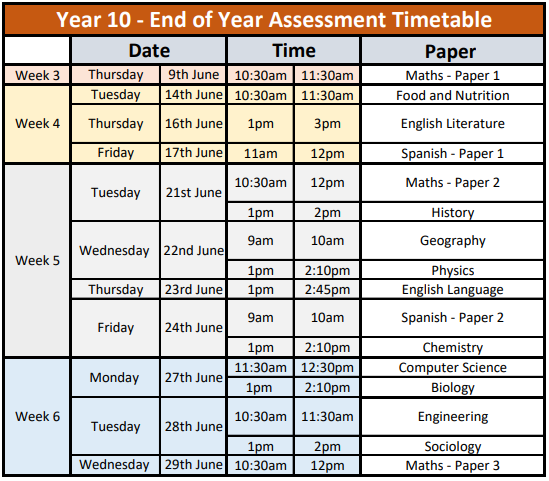 Year 12 Assessment Schedule - June 2022